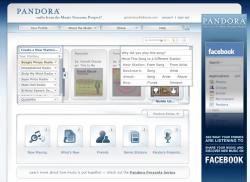 Recently, I have become a fan of Pandora Radio, the Internet radio station that discovers music for you. It has replaced, but not elimiated, my previous addiction to Winamp's shoutcast radio. I still listen to a lot of JRock and dance stations such as French Kiss FM in Winamp, but the majority of my time is spent letting Pandora discover what I should be listening to.
There are many services out there that claim to recommend similar artist that you will love. What sets Pandora apart is that they are powered by an amazing project called the Music Genome Project. The MGE categorizes music based on about 400 attributes to describe songs and a super complex mathmetical algorithm to organize them.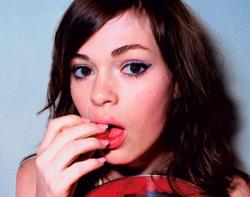 Last year, I became fixated on a girl called Uffie. She's a Paris based, electropop/hip-hop/dance artist with such a unique sound. I quickly scoured the Internet to find everything she has ever created. Once I became saturated by everything that is Uffie, I wanted to find other artists with that similar electropop / hip-hop sound. Pandora came to my rescue.
Once you sign up for Pandora, you create radio stations based on artists you currently like. So naturally, for the first artist, I put in "Uffie" and it played a song by her. Then, it started to link to other artists such as Fannypack and Peaches with that same sort of sound that I was yearning for. I fell in love with Pandora, and it is one love affair that I don't see ending anytime soon.

Another popular service for music recommendation and tracking is Last.FM. I have been on Last.FM since 2005, but lost interest in it due to the fact that I began listening to most of my music streaming online. Winamp couldn't send track information to Last.FM about the songs I was listening to through Shoutcast.
Fast forward 4 years. Last night, I stumbled across an open source app for Pandora called OpenPandora. It allows you to listen to Pandora without a browser open, as well as a lot of other cool features. There was one feature that made me happier than all the rest, Last.FM integration. So now, if you visit my Last.FM profile, you will see all the songs I am currently listening to on Pandora. It's a great mashup.
FYI, in my sidebar, you will now see a "listening to" section that's a feed from last.fm. It's a WordPress plugin called Last.FM Recent Album Artwork, and the best plugin I have tried so far with Last.FM integration. I definitely recommend it.
Tags: internet radio, last.fm, last.fm wordpress plugin, music genome project, music recommendation, openpandora, pandora, pandora radio, shoutcast, uffie